About Sweet Springs Family Farm
If you're looking for a relaxing vacation unlike any other you've experienced before, you have come to the right place. Sweet Springs Family Farm is located on 9 acres of pure country bliss. Nestled just 40 minutes away from Eugene, this hidden gem allows you to experience the beauty of Oregon in a serene farm setting. Eugene Magazine named it one of the most Unique Places to Stay in Oregon, and we credit that to the special experience we provide to each of our guests.
The Dream
Although Sweet Springs Family Farm opened in 2015, the dream started long before that. As a little girl, owner Alyssa Gomez dreamed of one day having a working farm with a Bed & Breakfast, other unique dwellings, and most importantly, a place where travelers, families, and friends could come visit or hold their special event. Growing up, she created many journal entries and sketches of a special place – something different, something out of the ordinary. Sweet Springs Family Farm was always a work in progress, and her dreams came to fruition in August 2015.
Our History
Alyssa and her husband Erik opened the Bed & Breakfast just a few months after moving in, because Alyssa simply couldn't wait to get started! Since then, they have added other unique features in the pasture and woods, including:
A beautiful garden that supplies them with an abundance of food for their family, guests, and Farmers Market
Two play areas complete with a sandbox, play kitchen, and woodland fort for the kiddos
A gift shop and concession stand
A huge outdoor movie screen
And friendly animals!
Farm & Garden
A True Farmstay Experience
The best part about our property is that when you stay with us, you are truly immersed into farm life. In addition to being served a delicious breakfast made with fresh ingredients from our garden, you and your loved ones can enjoy the beautiful farm scenery and visit our friendly farm animals. Kids are welcome to help us take care of the animals, too! Our deepest passion is making sure there are plenty of opportunities for our guests to make unforgettable memories.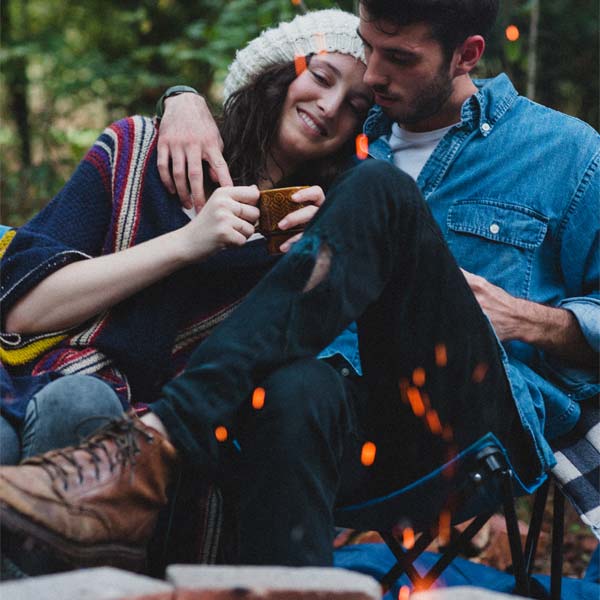 Sweet Stuff
Gift Shop
We encourage you to stop by our Gift Shop before the end of your visit. It's there that you will be able to explore the history of our property and find adorable souvenirs to take home with you. Every guest that visits our farm is cherished, so we hope you'll enjoy taking home a little piece of our farm as a keepsake.
Apprenticeship
We are always looking for excited new employees to get involved with our farm stay. If you have a passion for farm life, hosting others, taking care of animals, or all of the above, we would love to hear from you.
to find out more about our employment opportunities.